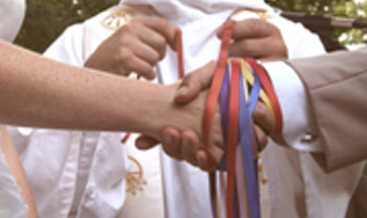 Mark has been privileged to conduct ceremonies for same-sex couples and mixed-sex couples following a Register Office ceremony.
Mark's ceremonies offer unconditional love and openness for all who wish to celebrate their relationship whether gay, straight, divorced, Humanist, Christian, Hindu, Buddhist, Druid or any other spiritual path. He draws on many traditions as he designs his ceremonies.
Mark also loves to help couples create their own ceremonies by offering various templates and suggestions.